Introduction
IVF Treatment Cost in India IVF Clinics: more About The need to start a family is passionately held by many Indian couples. When faced with problems with infertility, In Vitro Fertilization (IVF) might provide hope. However, before embarking on this path, it is critical to understand the cost of IVF therapy. We will delve into the complexities of IVF treatment prices in India in this thorough guide, providing a detailed cost breakdown for major components.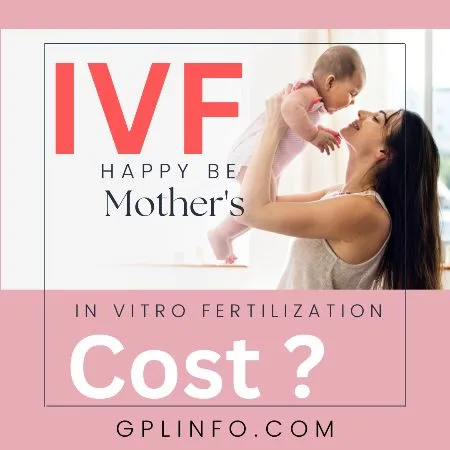 Cost of IVF Treatment in India: What to Expect
IVF treatment costs in India vary depending on a number of factors, but here's an in-depth explanation to help you understand
Consultation and Evaluation: A fertility specialist's initial consultation and evaluation may cost between INR 500 and INR 2,000.
Diagnostic Tests: A variety of diagnostic tests, such as blood tests, ultrasounds, and sperm analysis, are usually included in the IVF procedure. The cost of these tests can range between INR 5,000 and INR 10,000.
Medicines: Drugs used for ovarian stimulation and egg retrieval can be expensive, ranging from INR 20,000 to INR 50,000 or more every cycle.
IVF Procedure: The basic IVF treatment, which includes egg harvest, fertilization, and embryo transfer, can cost between INR 70,000 and INR 1,50,000 per cycle.
Additional treatments: Depending on your unique condition, you may need additional treatments such as Intracytoplasmic Sperm Injection (ICSI), which can cost between INR 20,000 and INR 30,000.
Pre-Implantation Genetic Testing (PGT): If PGT is indicated, it can cost between INR 20,000 and INR 40,000.
Cryopreservation (Freezing): Freezing embryos or eggs for future use might cost between INR 15,000 and INR 30,000.
Fertility Clinic expenses: Clinic-specific expenses, such as administrative fees and facility charges, can range from INR 10,000 to INR 20,000.
The cost of IVF therapy varies substantially depending on a number of factors, including location, clinic, and treatment plan. In the India ,The cost of IVF treatment in India vary depending on factors such as location and clinic. IVF prices in India normally range between INR 80,000 to INR 2,50,000 each cycle..
For More About IVF Cost Click hare

when you achieve your desire and then Find Modern and unique Baby names, Search Baby Names List
Managing IVF Treatment Costs in India:
To efficiently manage IVF treatment costs in India:
Research and Compare: Compare the pricing, success rates, and patient ratings of multiple fertility clinics to discover the best balance of cost and quality.
Financing and Payment Plans: Many clinics provide financing and payment plans to help spread the cost over time.
Medication Savings: If accessible, look into generic or less expensive alternatives to fertility drugs.
Insurance: Check your health insurance to see if any components of IVF therapy or diagnostic tests are covered.
Government Program: Inquire about government-sponsored programs in your state that may provide subsidized IVF therapy.
Find in your nearest location IVF Clinic Click Hare
Conclusion
The Cost of IVF Treatment in India: A Comprehensive Explanation and Financial Guide
IVF therapy in India offers a promising prospect for parenting, but it is not without cost. You can make this journey more inexpensive and, eventually, accomplish your dream of becoming a parent by understanding a detailed analysis of IVF treatment expenses and investigating cost-management strategies.
You can handle the financial aspects of IVF treatment in India with careful planning and the correct knowledge, maintaining your focus on the exciting potential of adding a new member into your family.